Blended Learning
The Town4kids curriculum is a modern curriculum using the Blended Learning Approach. Students engage in an integrated learning environment that includes interactive multimedia activities, combined with traditional worksheet exercises, and a mobile student app that enables students to extend learning from school to home.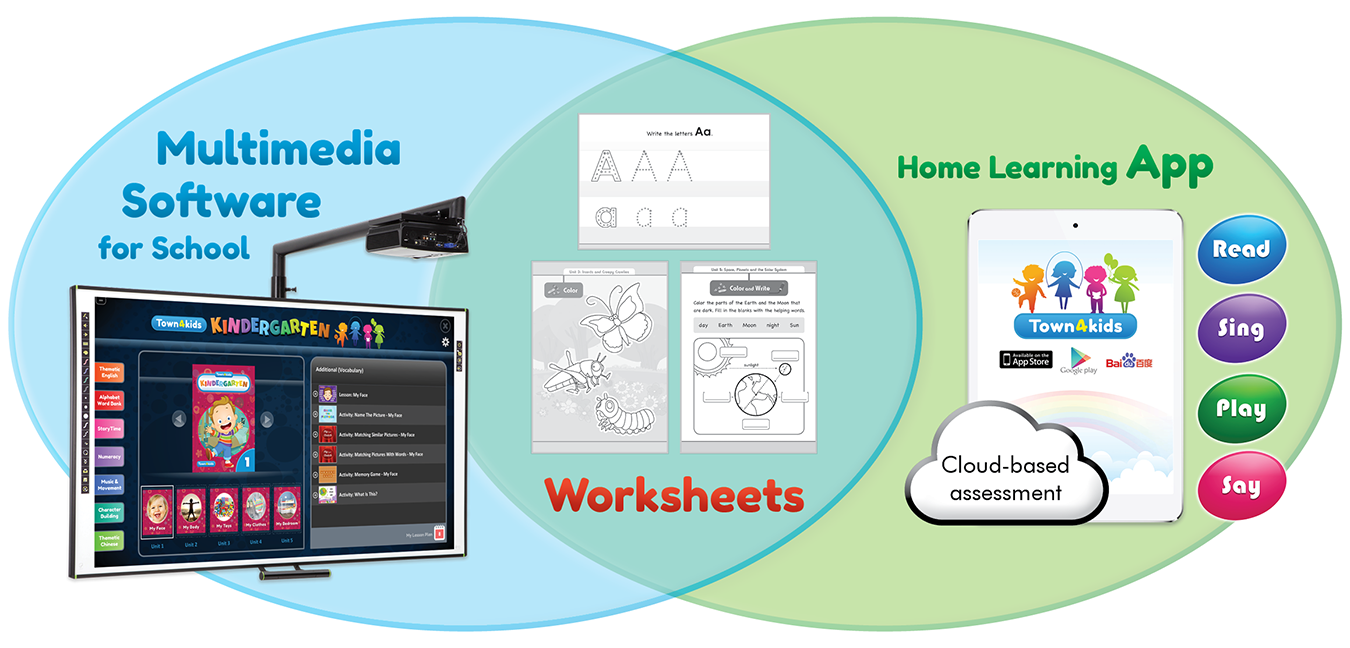 The curriculum is fully supported by an interactive multimedia courseware that contains hundreds of songs, interactive lessons and activities spanning across various topics and subjects. The courseware can be installed in a multimedia lab, or in a classroom with interactive whiteboard or interactive projector. The activities are designed to motivate children to learn through fun and games.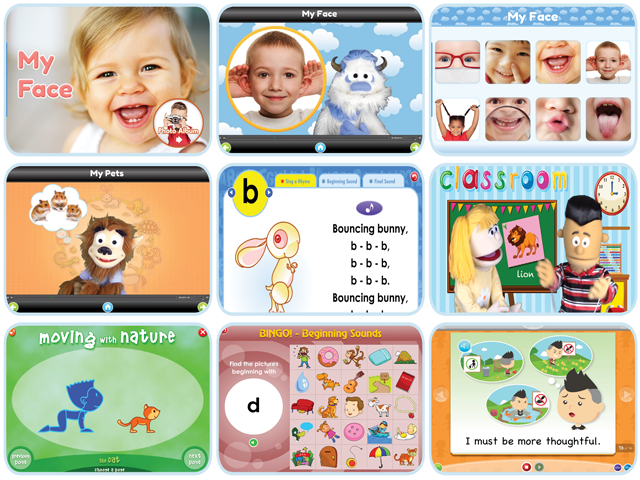 Lessons are also supported by worksheets that teachers can download and print. The worksheets contain structured exercises that reinforce the learning objectives in each lesson, and work in conjunction with the multimedia courseware. Some of the student works (e.g. art projects) can be put up in class in the form of a learning wall, or learning corners, to create a stimulating learning environment for students.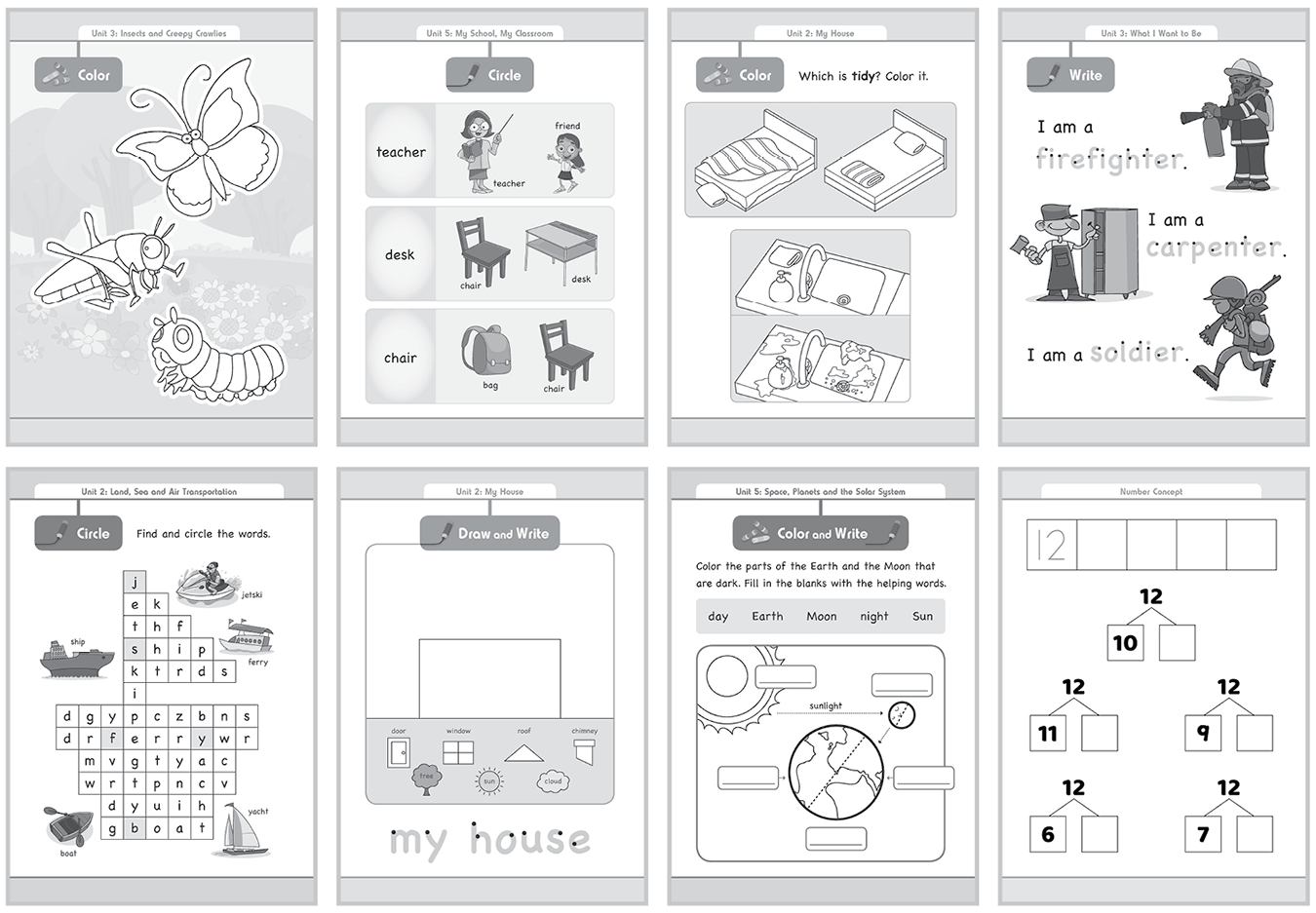 A dedicated Student App (for iOS and Android devices) designed to support home learning is provided free to students. The Student App, together with the classroom curriculum, creates an integrated school-home learning environment. The app incorporates built-in features that support shared reading with parents and learn-to-speak function using advanced speech recognition engine for self-learning.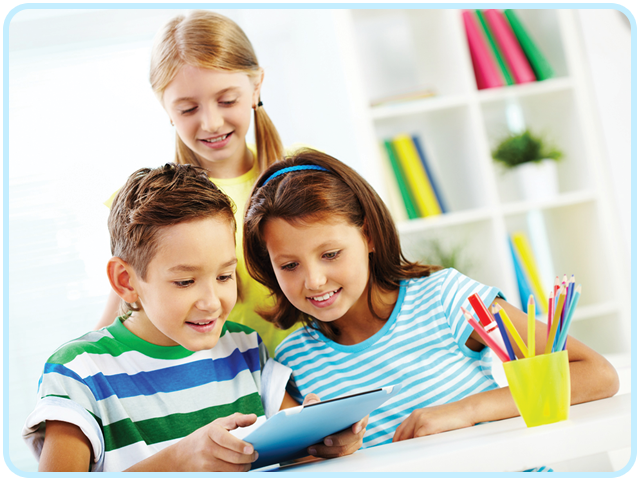 ---
Curriculum Highlights
Designed as a complete program that supports early childhood education, the Town4kids Kindergarten curriculum encompasses both academic learning, as well as all-round development of preschool children. The highlights of the curriculum include:



STEAM education


Theme-based learning


Character and social emotional development


Numeracy skills


Physical play + Music and movement


Art and creative expression

STEAM Education Approach
STEAM is an educational approach that infuses Science, Technology, Engineering, Arts, and Mathematics. Research has shown a positive relationship between early STEAM experiences and future success in school.

Science, Technology and Engineering have changed the way we live and opened up new possibilities for the future. Math is a central component in these subjects. Arts play an important role in cultivating creativity, creative expression, and communication abilities. Town4kids' curriculum is designed with an emphasis in these areas to equip children with essential skills for the future.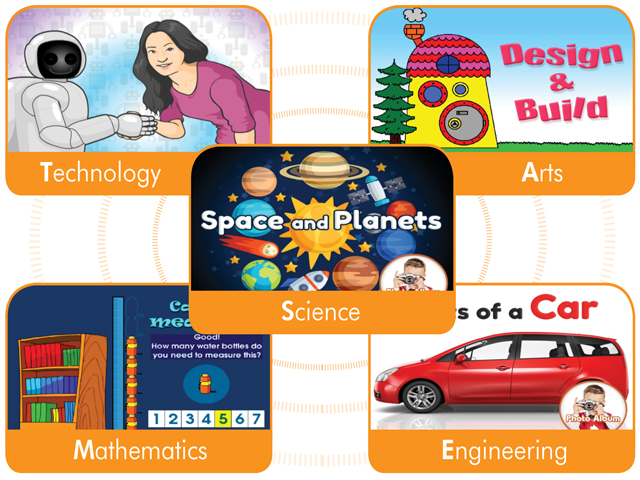 Theme-based Learning
The program introduces children to a wide variety of theme-based topics that range from learning about our body and our surroundings to exploring the world of animals and outerspace. Children acquire reading, listening, speaking, and writing skills through these topics and language use activities.
Character and Social Emotional Development
The program includes a series of readers that contains short inspirational stories. Through these illustrated stories and animated videos, children learn about good character traits and develop their social emotional skills.

• Loving • Caring • Sharing • Helpfulness • Obedience • Kindness • Attentiveness • Independence • Friendliness • Honesty • Thoughtfulness • Determination • Respect • Courage • Self-control • Fairness • Patience • Confidence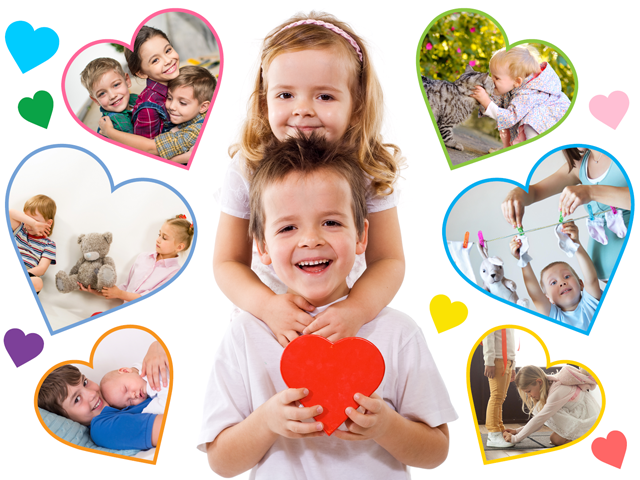 Numeracy Skills
Children learn numeracy skills through fun and games, with the use of interactive multimedia.

• Number Concept: 1 to 50 • Sorting • Grouping • Matching • Patterning • Sequencing • More / Less • Association • Similarities • Differences • Concept of Twos • Addition and Subtraction • Measurement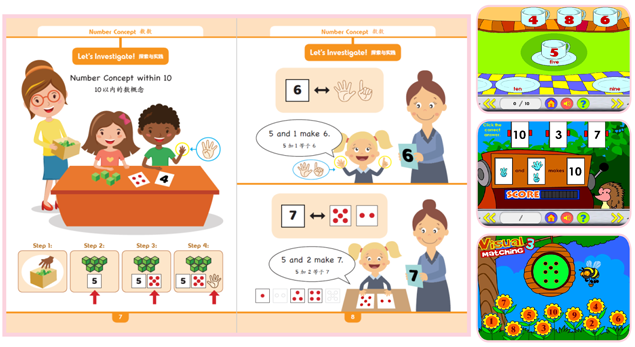 Physical Play + Music and Movement
The program includes music and movement activities, and a physical play module that develop the gross and fine motor skills of young children. In addition, these activities help children enhance their self-confidence, while providing opportunities for social interaction and an environment to develop language skills.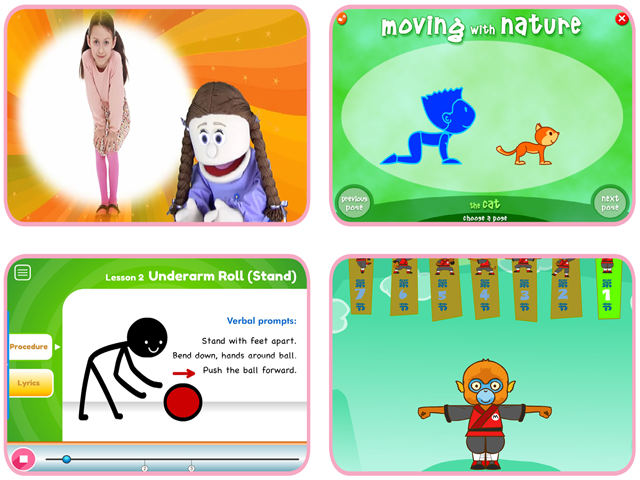 Art and Creative Expression
The art and creative expression curriculum includes coloring and hands-on art projects that are closely related to the themes for each level. It is fully supported by ready-to-use templates and digital resources, making it easy for teachers to implement the program.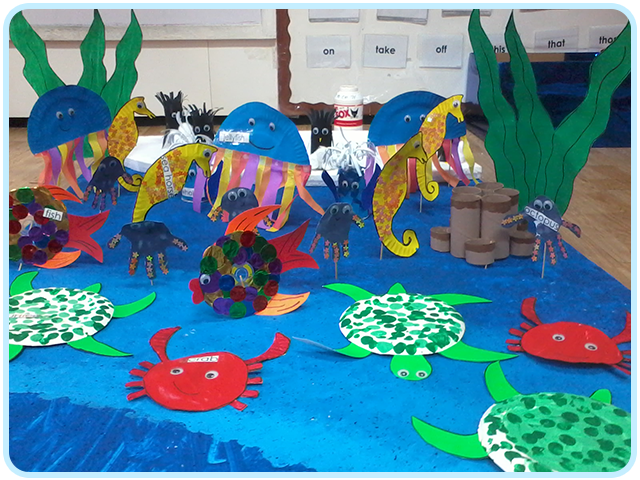 Contact us today for a FREE TRIAL of
Town4kids Interactive Courseware!